The Pigeon River Labradors Adventure Dog is the perfect complement to a family's outdoor lifestyle. Hunting, fishing, camping, and biking, the adventure dog is a companion of distinction.
A highly compatible, Labrador retriever which is equally civil in the home or office as they are controllable in the countryside.
Our Adventure Dogs are thoroughly socialized and trained for a multitude of sporting activities:
*shooting sports
*hiking
*boating

*fishing
*camping
*kayaking

*mountain biking
*ATV trekking
*jogging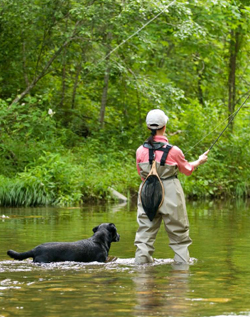 These dogs are just as comfortable in the urban setting as they are on the river or a wilderness journey. A go-anywhere, sporting companion.
Pigeon River Labradors Adventure Dogs
are excellent club shooting dogs, trained for basic upland and waterfowl retrieves, steady to shot and proficient at locating game. Next, each dog is custom-trained in the details of outdoor activity, totally controllable despite the distractions of wildlife, other dogs, or social activities. Adventure Dogs are patient and biddable in the field while remaining peaceful in the home.
Escape the daily grind with the best friend anyone could ever have. Revel in the wilderness free from cell phones, computers and the constraints of daily life or maybe there's time only for the evening walk around the neighborhood. Your
Adventure Dog
awaits your escape.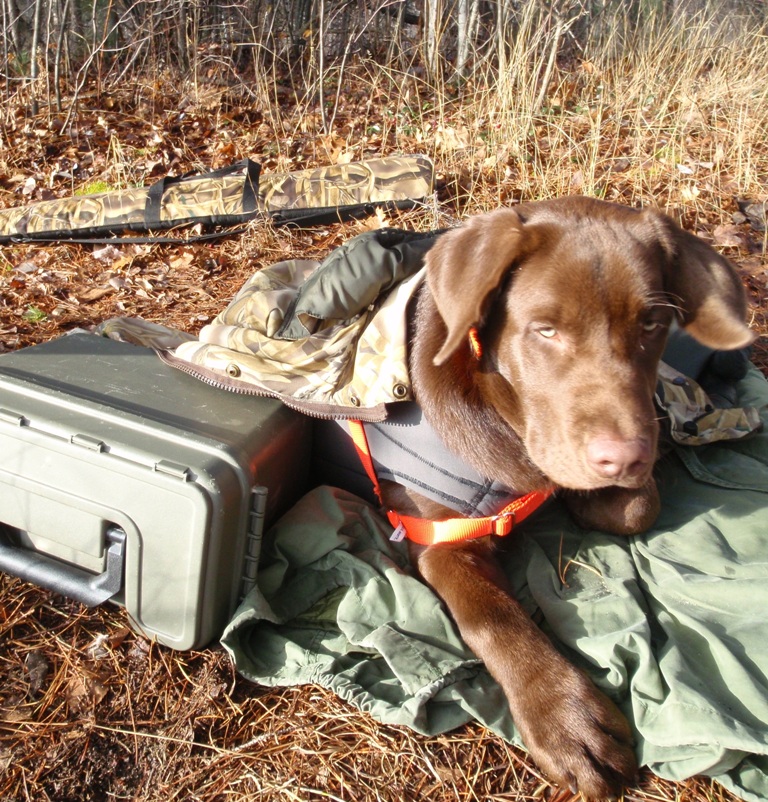 Head to your favorite swimming hole, float that river, fish for hours on end, perhaps a vigorous mountain bike excursion or take in a club shoot. Your Pigeon River Labradors Adventure Dog will gladly accompany you or your family to any destination.
the perfect compliment to a sporting lifestyle
ADVENTURE DOG GALLERY (CLICK TO VISIT)
We invite you to submit your adventures with your Pigeon River Labradors Adventure Dog. Just email your pictures to bhopp@pigeonriverlabradors.com with your dog's name and location of the adventure.